Protecting Teeth That Have Been Weakened By Decay
Fillings are an important dental restoration used to preserve and protect teeth that have been damaged by decay or fracture. At Dutch Barton Dental Practice, we offer white fillings to blend in with your natural teeth.
Typical Causes Leading To Filling Treatments
Poor oral hygiene can have many negative effects on your teeth, one of which is decay. Decay occurs when tiny holes form in the tooth's surface leaving the inside of the tooth vulnerable to bacteria.
To minimise the potential of fillings or future cavities occurring it is important to maintain a thorough and effective dental regime including brushing at least twice a day, flossing regularly and attending regular dental appointments.
You can book an appointment or access more information on white filling treatments by getting in touch with our friendly team. To contact us, you can either call us on 01225 862 377 or submit your details online using our contact form and a member of the team will get back to you.
The Benefits Of White Fillings
As one of the most common dental treatments, fillings are used to fill cavities caused by decay and act to strengthen and restore the affected tooth. White fillings have the added benefit of completely blending into the tooth, unlike metal fillings which are often visible when you smile or laugh.
Additional uses of white fillings include:
Repairing fractured or damaged teeth
Strengthening teeth that have been worn down by grinding
To replace metallic fillings
Improving the shape and appearance of teeth
The Treatments We Provide
White fillings are made from composite materials. Fillings of this kind are applied directly to the affected tooth or teeth and bonded in place, providing a strong and sturdy solution. In addition to their strength, the appearance of white fillings is advantageous as the colour is matched to your natural teeth.
In light of this, the treatment will naturally blend in with your existing teeth, leaving your smile unaffected yet far healthier. At Dutch Barton Dental we no longer provide metal amalgam fillings. These are the more traditional silver-coloured fillings and are well-known for their hard-wearing properties. However, with advancements in dental technology, white fillings are now more robust, reliable and one of the leading filling treatments.
Cerec 3D Machine White Fillings
We also offer fillings made by our Cerec 3D machine. For this treatment, your dentist will take an intraoral scan of your teeth, which replaces the need for traditional dental impressions. This information is then transmitted to the Cerec software and your ceramic filling is made in an onsite milling machine. In less than an hour, your filling will be made and ready to be fixed in place.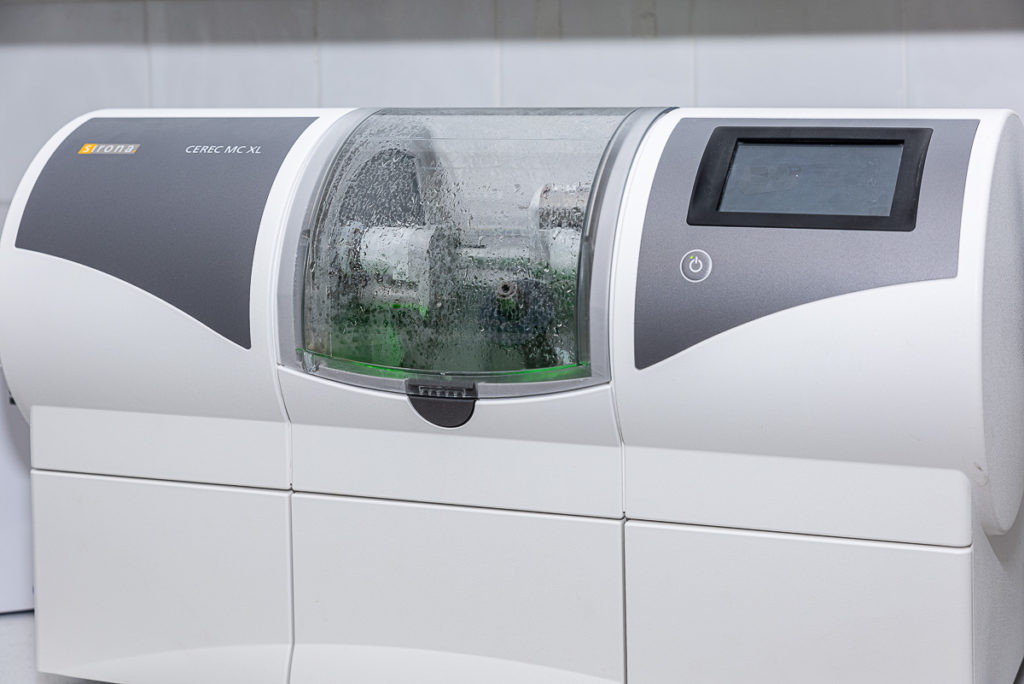 Book Your White Fillings Appointment Today
Get in touch with us to discuss our white filling solutions and find out about the best filling options available to you. To book an appointment with us, speak to our friendly team and transform your smile today.